Population growth, climate change, market globalization have urged agriculture to innovate to become more efficient and sustainable. The yield increase has been growing along with the need for traceability, product quality and control, sustainability, for which a clear and transparent certification is required.
THE CHALLENGE IS TO GET:
A higher harvest yield and productivity
Less costs to have more affordable products
A better quality and production cycle sustainability
Mazzotti took up the challenge by developing new systems and advanced technologies to protect each and every specific colture. We will enable you to produce more with less energy and chemicals or phytosanitary products, thus making your business more sustainable from an economic and environmental point of view.
E.g. chemical spray drift, a highly polluting (and costly) phenomenon our sprayer can reduce thanks to sensors mounted on the arms, which can decide which nozzles should be used and for how long.
Or GPS autoguide, making it possible to keep the route with centimeter precision: for horticulture and vegetables, being absolutely precise is crucial. Or even variable wheel tracks and boom height based on culture type.
Mazzotti self-propelled sprayers work with board computers receiving, collecting and transferring crucial information for your production. These systems are also integrated with John Deere machines: while maintaining our identity, we can count on a capillar assistance system (Stellar Support and Operations Centre Deere), as well as on the power of the engines manufactured by the world manufacturing leader for farming machines.
Mazzotti
Configure your sprayer
CORN SOY
Sunflowers
Small-grain cereals
Rice
Horticulture vegetables legumes and tubers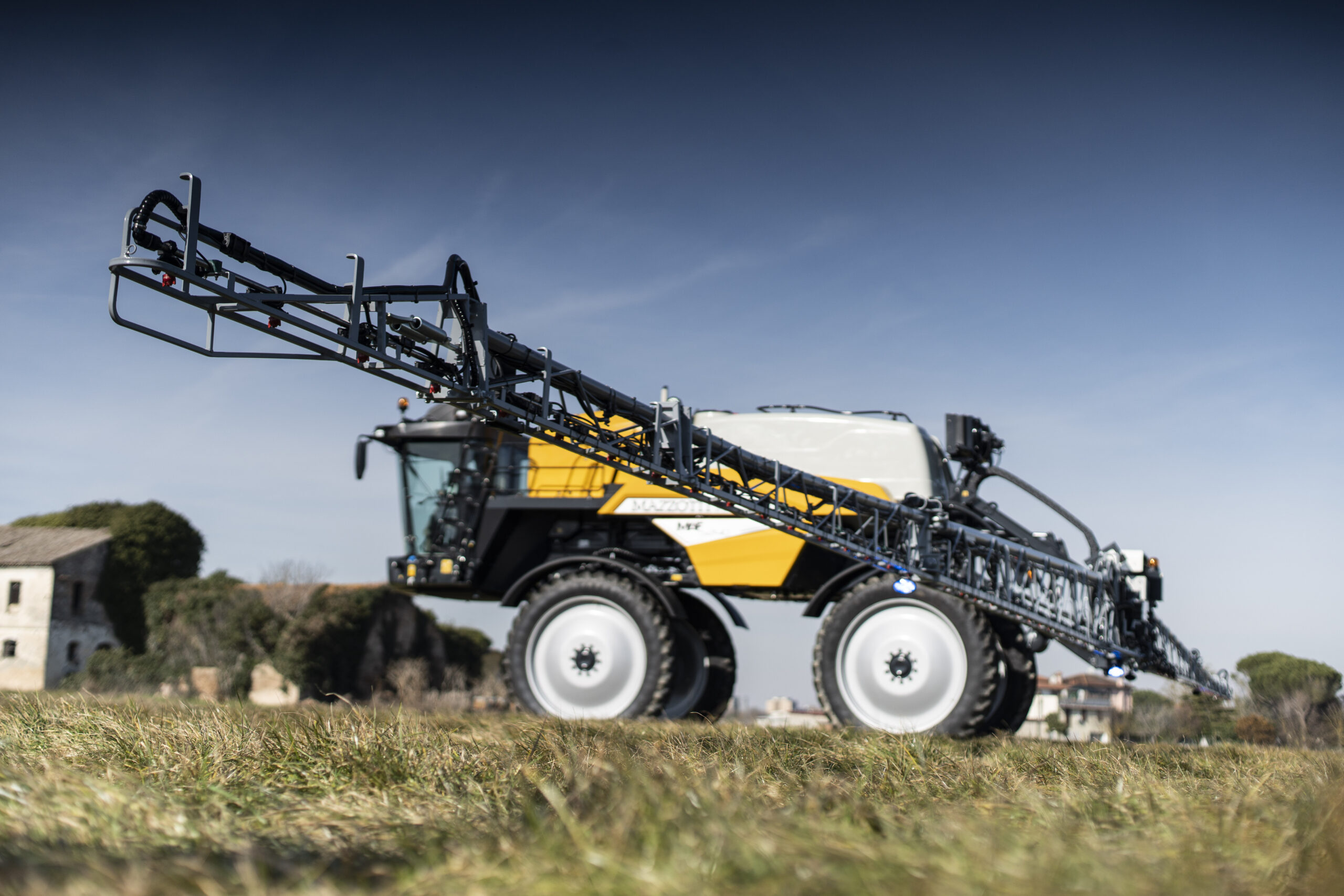 Mazzotti
PRECISION AGRICULTURE
Precision agriculture – part and parcel of the 4.0 system – makes it possible to optimize production, to increase yield, trace processes, map culture and operation areas. This has a strong agronomic (e.g. fertilizers and pesticides) and economic impact and also influences the whole process sustainability.
Managing cultures at their best, being they small crops, corn, soy, tubers or horticulture, means improving the quality of the produce: less chemicals implies less contaminated products. An increasingly more appreciated in Large-Scale retail trade and by the most important brands in the food sector.
Better spraying, eventually, is a synonym improved environmental sustainability and it is a contribution, an effective and concrete commitment to contrast climate change.